PI.17.12
Engaging men:
Invitational-narrative approaches
Summary and method
This qualitative study explored how invitational narrative ways of working successfully engage men and enable behavioural and attitudinal change. The study explored the historical and philosophical foundations of invitational narrative practice, and the principles and skills that practitioners use in their work.
The study was conducted in partnership with Uniting Communities in Adelaide and involved two stages. Stage 1 comprised a literature review and interviews with 7 experts in the field of invitational narrative approaches in South Australia. Stage 2 comprised interviews with men who use violence, with each man's invitational narrative practitioner, and (where consent was obtained) with each man's partner/ex-partner. In total there were 6 dyads (man and practitioner) and 5 triads (man, practitioner, and ex/partner).
Proposed outcomes
Project outcomes provided greater understanding of the therapeutic and service delivery practices that lead men to engage with, or disengage from programs. Specifically the findings contributed to the growing understanding of key values and principles of invitational narrative ways of working that support engagement and enable change when working with men who use violence in their intimate partner relationships.
---
Project Lead
Professor Sarah Wendt, Flinders University
Research expertise
Dr Kate Seymour, Flinders University
Dr Fiona Buchanan, University of South Australia
Dr Natalie Greenland, University of South Australia, Uniting Communities
Practitioner expertise
Mr Chris Dolman, Emerging Minds & Uniting Communities
---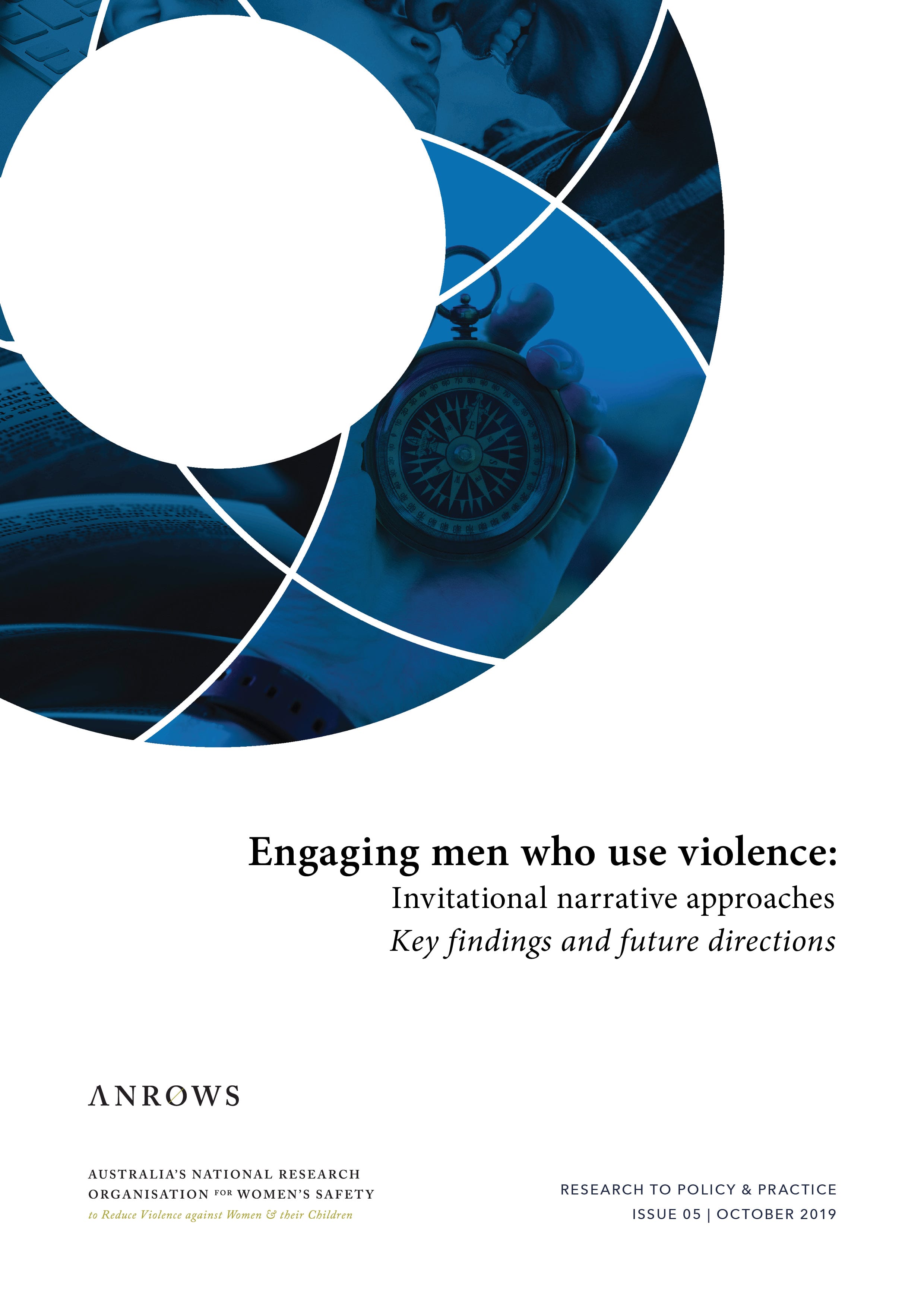 RESEARCH SUMMARY
Engaging men who use violence: Invitational narrative approaches. Key findings and future directions
Download