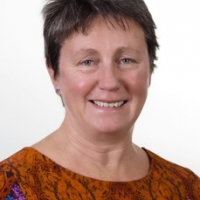 DIRECTOR - Appointed Director Commonwealth August 2018
From December 2017 Catherine Halbert has been the Group Manager Families and Communities Policy and Programs Group (FCPP). FCPP is responsible for the development and implementation of policies and programs that support families, improve the wellbeing of children and young people and strengthening family and community functions.
FCPP has particular responsibility for progressing national agendas with regard to Child Protection (through the National Framework for Protecting Australia's Children 2009 to 2020), and Housing and Homelessness (through the National Partnership Agreement on Homelessness, the National Affordable Housing Agreement, and the National Rental Affordability Scheme).
In March 2014, Ms Halbert was appointed Group Manager, Payments Policy Group, Social Security Stream at the Department of Social Services in. As Group Manager, Ms Halbert was responsible for overseeing the policy and management of social security payments. The Group also developed and contributed policy expertise into the welfare and payment reform process in respect of family payments, student payments, child support payments and other key payments areas.
Under Ms Halbert's guidance, the Group developed a response to recommendations arising from the House of Representatives Standing Committee on Social Policy and Legal Affairs' Report into the Child Support Program. As the lead government agency, the Department of Social Services provided high quality child support policy advice and secretariat support in developing the response.
From 2010 to 2012, Ms Halbert was General Manager, Services Transition Branch, National Disability Insurance Agency. Prior to this she was the Group Manager, Indigenous Policy Coordination Group, Department of Families Housing, Community Services and Indigenous Affairs.
Between 2003 and 2010, Ms Halbert was the Head of Population Health Division, Office of Health Protection and Policy and International at the Department of Health and Ageing and from 1999 to 2003 she contributed to a range of social policy issues within the Department of Prime Minster and Cabinet;
Prior to joining the Department of Prime Minister and Cabinet, Ms Halbert worked in a range of positions, including Disability Support Officer, Department of Social Security and Family and Community Services.
Ms Halbert has an Arts Degree, majoring in law and history.