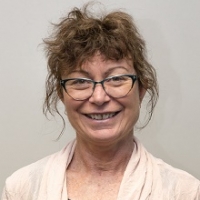 DIRECTOR - Appointed Director Tasmania February 2017
Wendy Spencer is the Director, Education Act Implementation and Organisational Change within Tasmania's Department of Education. In her previous role as a Director in the Tasmanian Department of Premier and Cabinet Wendy led the development and implementation of the Tasmanian-government's family violence policy, Safe Homes, Safe Families: Tasmania's Family Violence Action Plan 2015-2020. The Safe Homes, Safe Families policy is the Tasmanian Government's $26M commitment to new and direct actions to address family violence.
Wendy has extensive experience in leadership, management and corporate governance in public institutions in the areas of education, health research, economic development, policy and politics, and has a strong track record in developing networks and strategic alliances to develop policy and deliver complex programs and projects.
Wendy is a former Senior Advisor – Innovation, Science and Technology to the Tasmanian Premier.
Prior to joining the Tasmanian public service in 2002, Wendy was the Business Manager with the Menzies Research Institute, at the University of Tasmania. She successfully managed the business which grew from 15 staff in 1990 to 60+ staff in 2001. This included policy, organisational development and partnership activities and the preparation of budget and financial forecasts
Wendy's qualifications include Bachelor of Science, Diploma of Education and Graduate Diploma of Business Administration.  Her recent professional and community associations include Graduate Member of the Australian Institute of Company Directors; Institute of Public Administration Australia; Member International Association of Facilitators and National Judge with the Banksia Awards.