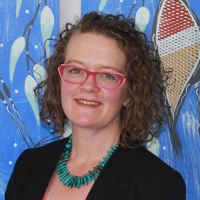 DIRECTOR - Appointed Director ACT July 2018
Jo Wood joined the ACT Public Service in 2016, after significant experience in the Australian Public Service across employment, economic strategy, and Indigenous policy and program delivery areas and participation in the 2012 ANZSOG Executive Fellows Program.
Most recently as Group Manager at the Department of Employment, Jo has led policy responsibility for jobs growth, women's workforce participation, and social impact investment, while also leading the Department's innovation framework and behavioural economics capability. Jo has also shown a career strength in building relationships and partnerships in sensitive environments across the private sector, all levels of governments, service providers, the academic sector and communities, which will be invaluable in her role as Coordinator-General, Family Safety.